Biography
From Wikipedia, the free encyclopedia Aisha N. Tyler (born September 18, 1970) is an American actress, stand-up comedian, and author, known for her regular role in the first season of Ghost Whisperer and voicing Lana Kane in Archer, as well as her recurring roles in Friends, CSI: Crime Scene Investigation and Talk Soup. Description above from the Wikipedia article Aisha Tyler, licensed under CC-BY-SA, full list of contributors on Wikipedia.
Photo Gallery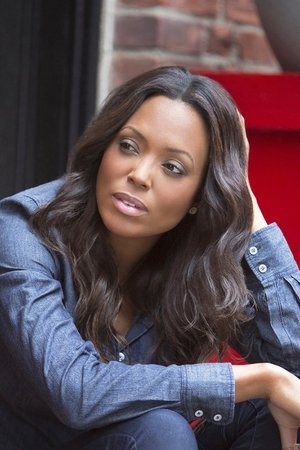 Filmography
Movie Name
Release Date

Skeeter Bronson is a down-on-his-luck guy who's always telling bedtime stories to his niece and nephew. But his life is turned upside down when the fantastical stories he makes up for entertainment inexplicably turn into reality. Can a bewildered Skeeter manage his own unruly fantasies now that the outrageous characters and situations from his mind have morphed into actual people and events?

2008-12-25

Maggie's friends have planned a surprise birthday party (despite it being a month away). During the party, Maggie realizes there's more to it then that.

2007-10-09

Nick Hume is a mild-mannered executive with a perfect life, until one gruesome night he witnesses something that changes him forever. Transformed by grief, Hume eventually comes to the disturbing conclusion that no length is too great when protecting his family.

2007-08-31

Comedian Lewis Black presents a "history of the joke" while trying to find the greatest joke ever told.

2008-02-28

Randy Daytona was a child ping pong prodigy who lost his chance at Olympic gold when his father is murdered by the mysterious Feng over a gambling debt. 15yrs later he's down on his luck and scraping a living doing seedy back room shows in Vegas; when the FBI turn up and ask for his help to take down Feng... who just happens to love Ping Pong.

2007-08-29

Better watch out! The big guy in red is coming to town once again. This time, Scott Calvin -- also known as Santa Claus -- finds out there's an obscure clause in his contract requiring him to take on a wife. He has to leave the North Pole to fulfill his obligations, or else he'll be forced to give up his Yuletide gig.

2002-10-31

Now that Santa and Mrs. Claus have the North Pole running smoothly, the Counsel of Legendary Figures has called an emergency meeting on Christmas Eve! The evil Jack Frost has been making trouble, looking to take over the holiday! So he launches a plan to sabotage the toy factory and compel Scott to invoke the little-known Escape Clause and wish he'd never become Santa.

2006-11-03

Kate and her brutish boyfriend Big Al sell handguns on the streets of New York. She's smart, stylish, and self-confident, but all that leaves her when Al, in a jealous and self-indulgent rage, beats her. Three friends encourage her recovery: Vic, a woman who would like to be Kate's lover; Reilly, who runs with Al but also is attracted to Kate and repulsed by Al's violence; and, Liz, the counselor assigned to Kate from a battered-women's program. Vic and Reilly talk about killing Al, Liz gives pep talks; Kate remains frightened. Will Al's menace and Kate's dependency hold sway?

2007-04-24

After he flunks a fertility test, a man realizes that the only way he can get his wife pregnant is by robbing a sperm bank to take back the last of the deposits he made there years earlier.

2012-08-03

Uncut, uncensored, and unapologetic, Aisha Tyler brings her outrageous wit to the topics we really care about: from bikini waxes and breast implants to online porn, strip clubs, sexual positions and what your gay friends really think, nothing is off-limits!

2009-02-21

Their town always had two proms, one for the whites and one for the blacks. When both proms wanted the same DJ, Brianna McCallister suggested combining the proms, which would also mean more money for decorations. However, her idea shook the town up, especially after a white student was let off for the same offense that a black student was suspended for. Can the town overcome racial tensions and finally combine the two proms?

2006-02-05

A mockumentary that takes place in the cut throat world of stand-up comedy. It follows the struggles one comic faces as he gives his dream one last shot.

2015-02-20

A drug kingpin's return home touches off a turf war.

2004-03-26

An uncensored look into the lives of the female stand-up comedian. Featuring interviews and live performance footage from some of today's most prominent female voices in stand-up comedy and entertainment, this revealing documentary sheds light on the legacy of the female comedian and the dedication, courage and passion that is required to be successful in the male dominated stand-up comedy business.

2013-03-21

In this action thriller set in post-Katrina New Orleans, business owner Jack Vermillion (Laurence Fishburne) is struggling to run a legitimate shipping company while bad guy Ernest Pike (Karl Urban) is struggling to get his family's illegal gun collection out of the country. When their paths collide, Jack realizes that exposing Pike might get him just the sway he needs to persuade law enforcement officials to treat his imprisoned son kindly.

2009-05-13

Lonely aspirants on the LA dating scene hook up at thier local grocery store, where they can see and be seen by some of their dubiously eligible fellow singles, all the while hoping for that one magical relationship that will finally click.

2004-01-29

On the morning he is set to star in a career changing blockbuster film, an Irish actor trying to live down his rocky past confronts a series of devastating events that threaten his sobriety, his loved ones, and ultimately his life.

2017-04-07

Worlds collide as the stars of Comedy Central come together for the first ever All-Star Non-Denominational Christmas Special. Starring John Michael Higgins, this night of seasonal celebration features a variety of Comedy Central personalities presenting the most awesome Advent calendar ever.

2014-11-27

Exploration of the podcasting medium via interviews with several big names in the field and their fans.

2016-11-17

The story follows Molly (Akerman), a glamorous, newly divorced actor, and Abby (Dennings), her recently-dumped lesbian best friend, with Seymour as Helen, Molly's gorgeous Swedish mother. Together, along with their motley crew of close friends and strange acquaintances, they host a dysfunctional, comical and chaotic Thanksgiving dinner.